Buying high-quality curtains that look good can be an expensive project. That's why the Curtains Dept is here to help. We specialise in making and delivering customised curtains at affordable prices, with no compromise on quality. With years of experience in all things DIY, we're here to help you design the home of your dreams.
Accessibility
We understand that buying curtains online can be a daunting and complex process which is why we've made sure our website is easy to use and contains everything you need. At The Curtains Dept a DIY project is accessible to anyone, no matter your level of experience.
Our Help Centre is here to help with all things measuring, installing and designing; plus our unique customiser steps you through each stage of the design process with graphics to help you visualise your curtains. You can even compare all your favourite fabrics on one easy-to-read page! Simply hover over the fabrics you're interested in and tick the box 'compare' in the top right corner. Here you'll be given a rundown of the fabric, colour options and features unique to each product.
Easily get a free instant quote as well as design suggestions online at any time and save your progress along the way! DIY means you get to do it in your own time, at your own pace.
Lowest Prices
DIY projects should be economical, which is why we've optimised our service to reduce costs and give you the best value for money. We've made sure that our measuring and installation processes are effortless and straightforward to give you the confidence to take on the task from beginning to end - no need to spend extra on installers! You also have the freedom to make any custom design choice - from your curtain heading to your opening style - at no added cost.
We also believe that quality is paramount - our curtains are crafted with meticulous attention to detail, using premium materials. We offer a range of styles and colours, from classic to contemporary, so that you can find the right fabric to satisfy your vision.
Want to try before you buy? Order a free sample here to experience our high-quality fabrics first-hand and colour match to your home.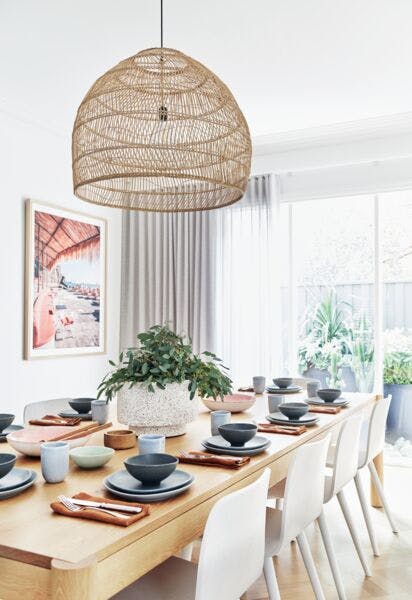 Outstanding Service
Here at the Curtains Dept. we pride ourselves on our customer service. We're always here to help, whether you need clarification on terminology or need a hand with measuring, no question is too small. We love helping you realise your interior design dreams and are just as excited for the finished product as you are! So no matter the project, we're only ever one call or email away to support you with your project - we'll be there every step of the way.
Aussie Made
We are 100% Australian made and owned. Our curtains are proudly made by us in Melbourne, giving you faster delivery times and better prices. Australian-owned and operated, our family-run business has grown over three generations to become the go-to place for DIY window furnishings!