There are three different curtain types for you to choose from: sheer, blockout or dual curtains. All three curtain types come with different benefits and should be chosen based on their intended purpose and the desired texture and durability of the fabric.
Sheer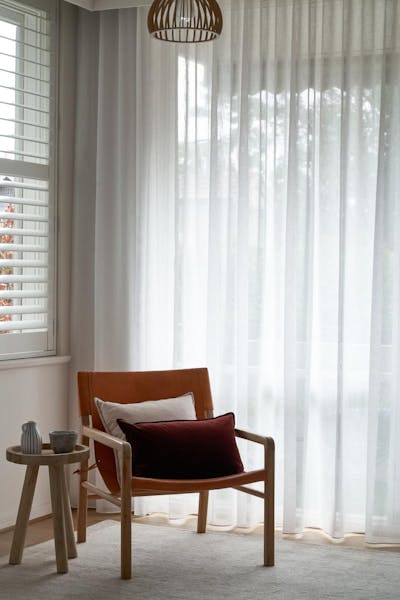 Sheer curtains allow you to see out of your window during the day but still offer a degree of privacy. They are a great way to let natural light enter the room but reduce the level of glare. This makes Sheers a popular choice in living spaces that are on street level since they maintain some privacy without blocking out too much natural light.
Sheer curtains come with different levels of transparency depending on the fabric you choose. We offer both polyester and linen-blend sheers. Polyester is a durable and easy-to-care-for synthetic fabric that is often used for curtains and sheers. Linen is a lightweight, breathable fabric that provides a classic, elegant look. It offers a natural texture that can give your curtains and sheers a timeless, rustic feel. However, it can wrinkle easily and may require more maintenance. Our linen-blend combines linen, cotton and polyester to create a flowing finish with medium to high density sheerness.
We offer one linen-blend sheer, Allusion, and it is the least transparent fabric in the sheer range.
We offer four polyester sheers: Marley, Sicily, Sardinia and Bali, all with varying levels of transparency.
Marley is our most transparent range overall and Allusion the least transparent.

Blockout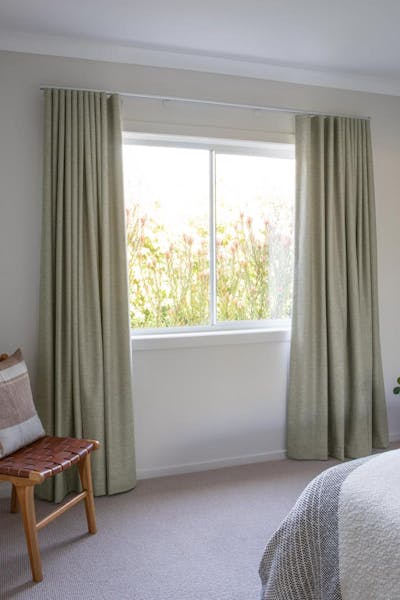 As the name suggests, blockout curtains prevent light from entering the room. To achieve this, blockout curtains are made of several layers, making them good insulators against heat and noise. Blockout curtains are therefore an eco-friendly, energy efficient option for anyone looking to cut cooling and heating costs. Blockout curtains are particularly popular in bedrooms, nurseries and home theaters where light control is important for sleep, privacy, or viewing experiences. Their noise reducing abilities also make them an excellent choice for rooms that front onto noisy streets. Blockout curtains also provide complete privacy during the day and at night.
We offer three ranges in blockout curtains: Belmore, Epic and Noble.

Double Curtains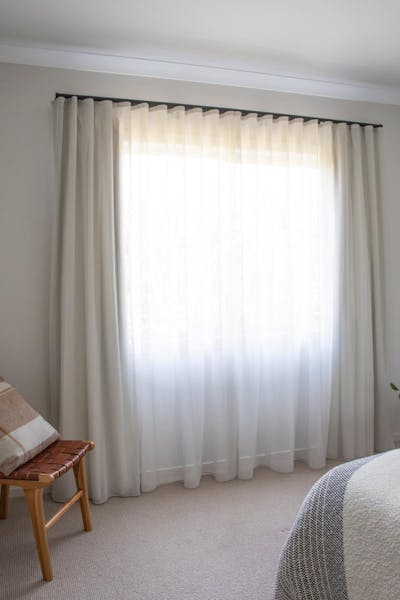 Alternatively, sheer and blockout curtains can be seamlessly paired together to capitalise on the benefits unique to each curtain type. These are commonly referred to as dual-layer or double curtains. Dual curtains are highly versatile, capable of adjusting to your needs throughout the day. They give you precise control over the amount of light entering the room with the option to use just one of the curtains or a combination of the sheer and blockout curtain together. Dual curtains have the added benefit of adding depth and texture to a window and can create a luxurious, sophisticated look in your room. Dual curtains ultimately provide a nice balance between light control, privacy, insulation and aesthetics, making them a practical option for anyone seeking flexibility in these areas.