The curtain heading refers to the top portion of the curtain where the fabric is gathered or attached to the rod. The curtain heading you choose will influence how the curtain hangs and determine the overall appearance of the curtain. We offer two curtain heading styles: the S-Fold and the Pencil Pleat.
S-Fold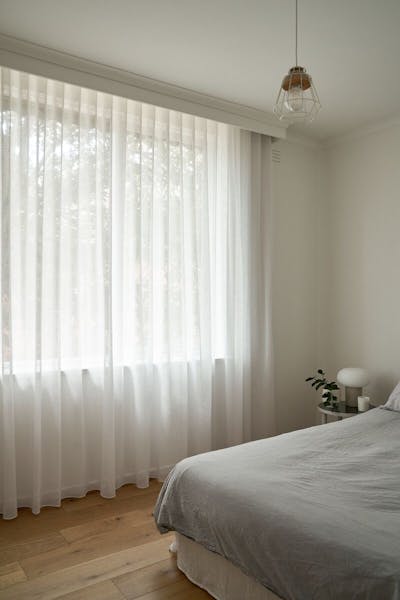 The S-Fold curtain heading is a contemporary heading style that is excellent at holding its shape. The S-Fold creates wide, even folds in the fabric, creating a wave - or an 'S'-shape - through the length of the curtain. The S-Fold heading also creates a particularly soft and contemporary look and stacks compactly when pulled open, maximising light flow into the room. This heading style is also considered to be very versatile, suitable with a range of interior styles and in all rooms. Another great benefit of the S-Fold is that it has no back, but instead looks the same from both sides of the window.
It's important to note that the S-Fold takes up more space than other heading styles owing to its wave structure and is therefore better suited to larger rooms. Of course the softer the fabric, the less space it will take up.
Pencil Pleat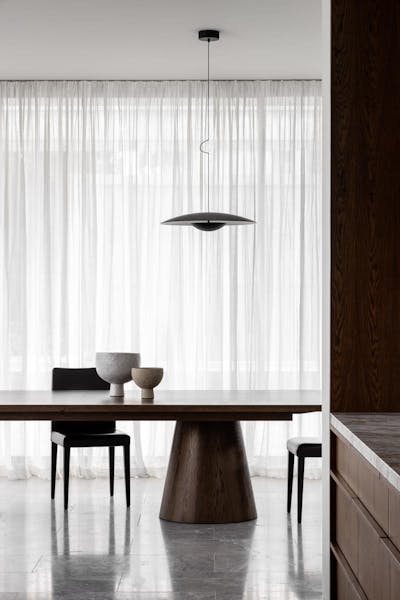 The Pencil Pleat heading has tightly gathered folds of fabric that create pencil style pleats in the top of the curtain. Beneath the heading, the fabric falls freely to the floor. This heading style is very common and creates a more casual and less structured look. It is also an incredibly versatile style that suits lots of different rooms.
If opting for double curtains, the Pencil Pleat and S-Fold headings can be used in tandem to enhance the functionality and aesthetics of your window. The more traditional Pencil Pleat style can be used on the inner curtain, with the S-Fold on the outer curtain. This style creates a seamless blend of traditional and contemporary style for a unique aesthetic. It is also an ideal choice for those wanting an S-Fold heading but who don't have enough clearance for two S-Fold headings together.
See here for more information about the benefits of double curtains.
You will have the chance to select your preferred heading style once you have decided on your fabric. Under 'Customise & Order' select the third option labelled 'Heading' and then select the heading style you would like.